Astrology software for magicians.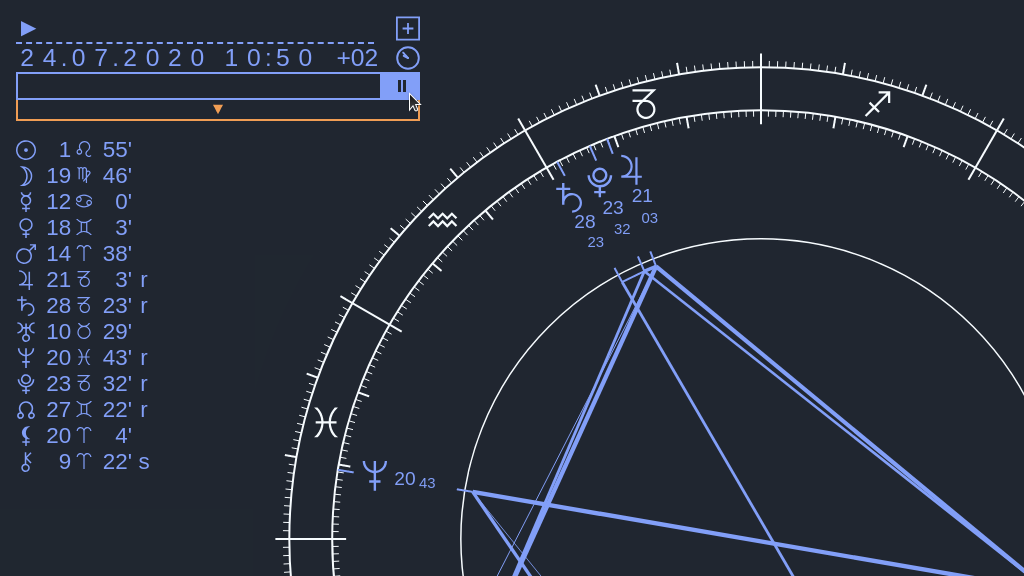 Fluidly move through days or weeks within seconds, then seamlessly transition to fine-tuned scrubbing to dial-in the ideal election. Urania casts charts (with transits) in real-time at 60 frames per second, making election finding a joy.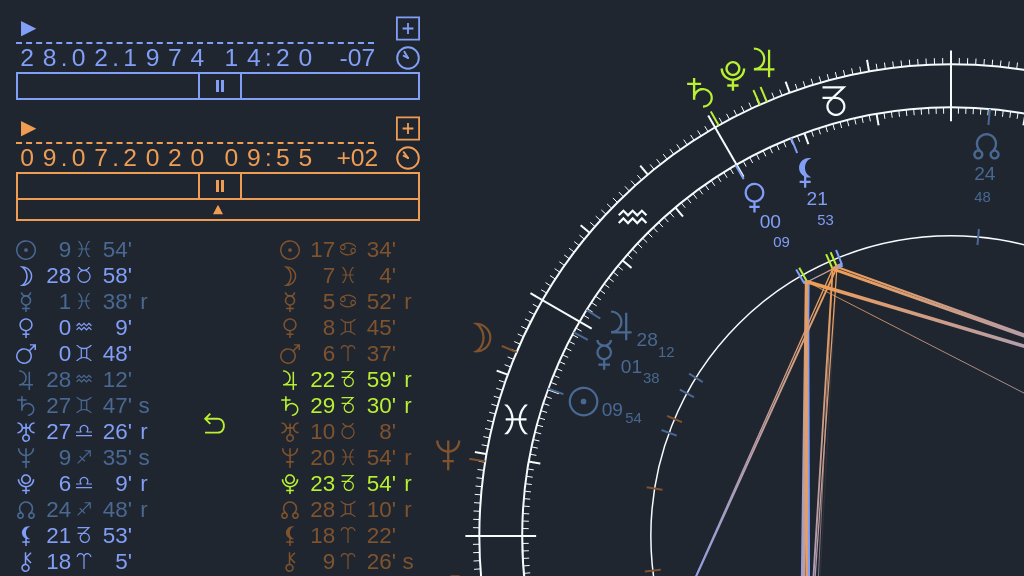 Highlight one or more bodies to narrow in on specific relationships, then move through time while maintaining that focus. Share your screen with clients and highlight specific relationships during remote consultations.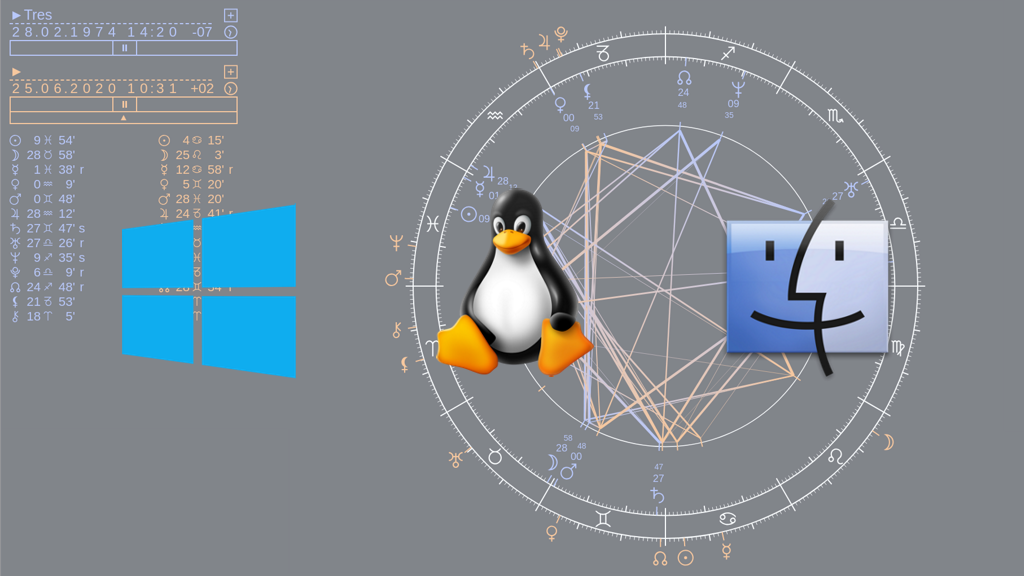 Designed and developed in the modern era, while remaining true to astrological tradition. Urania installs and runs natively on every major desktop operating system, including Linux.