🗓 Development Update April 2021
Time for another Urania development update! In the last dev update (back in February) I began work on the last major v1 feature for Urania: a traditional aspectarian. That work is now done.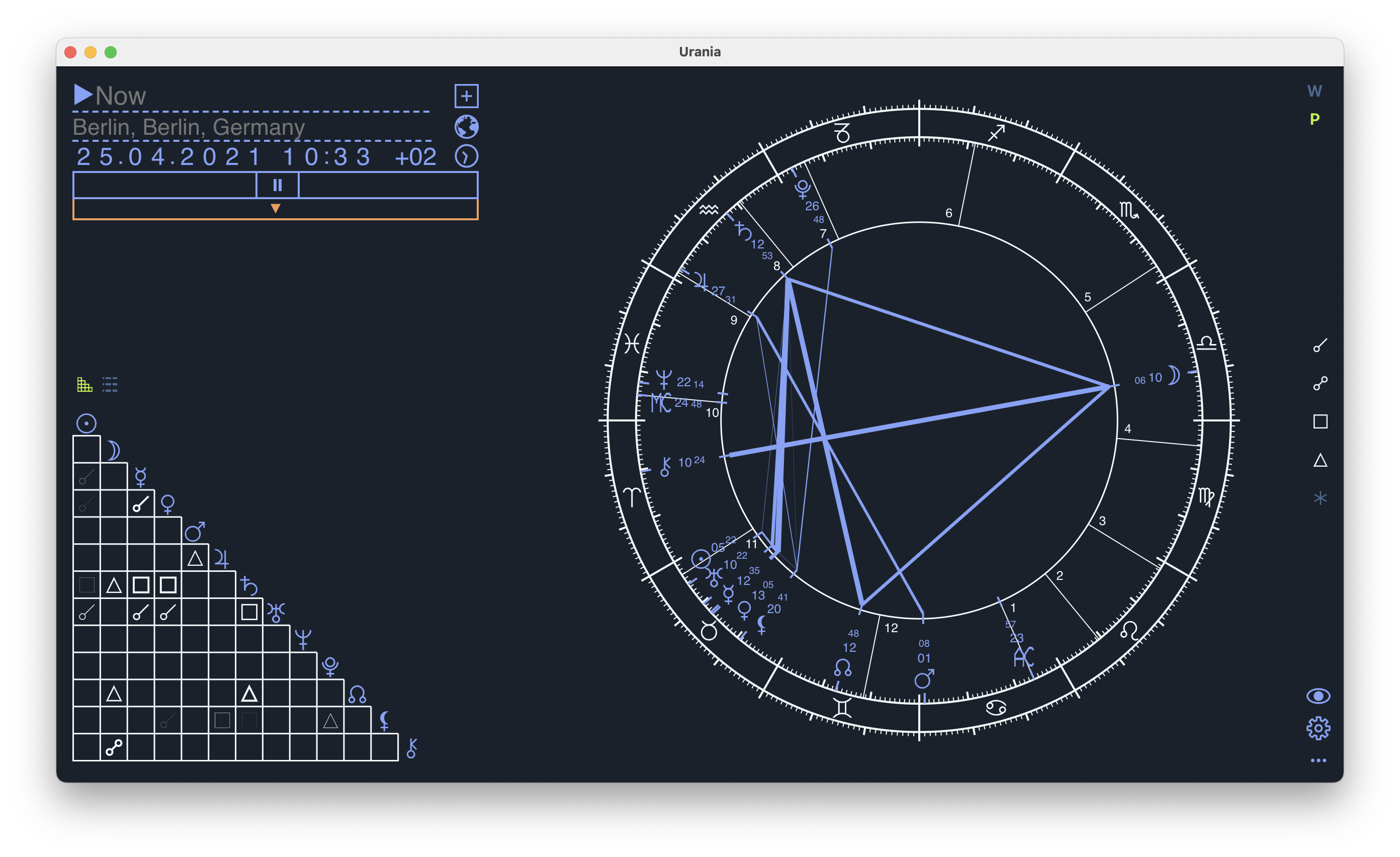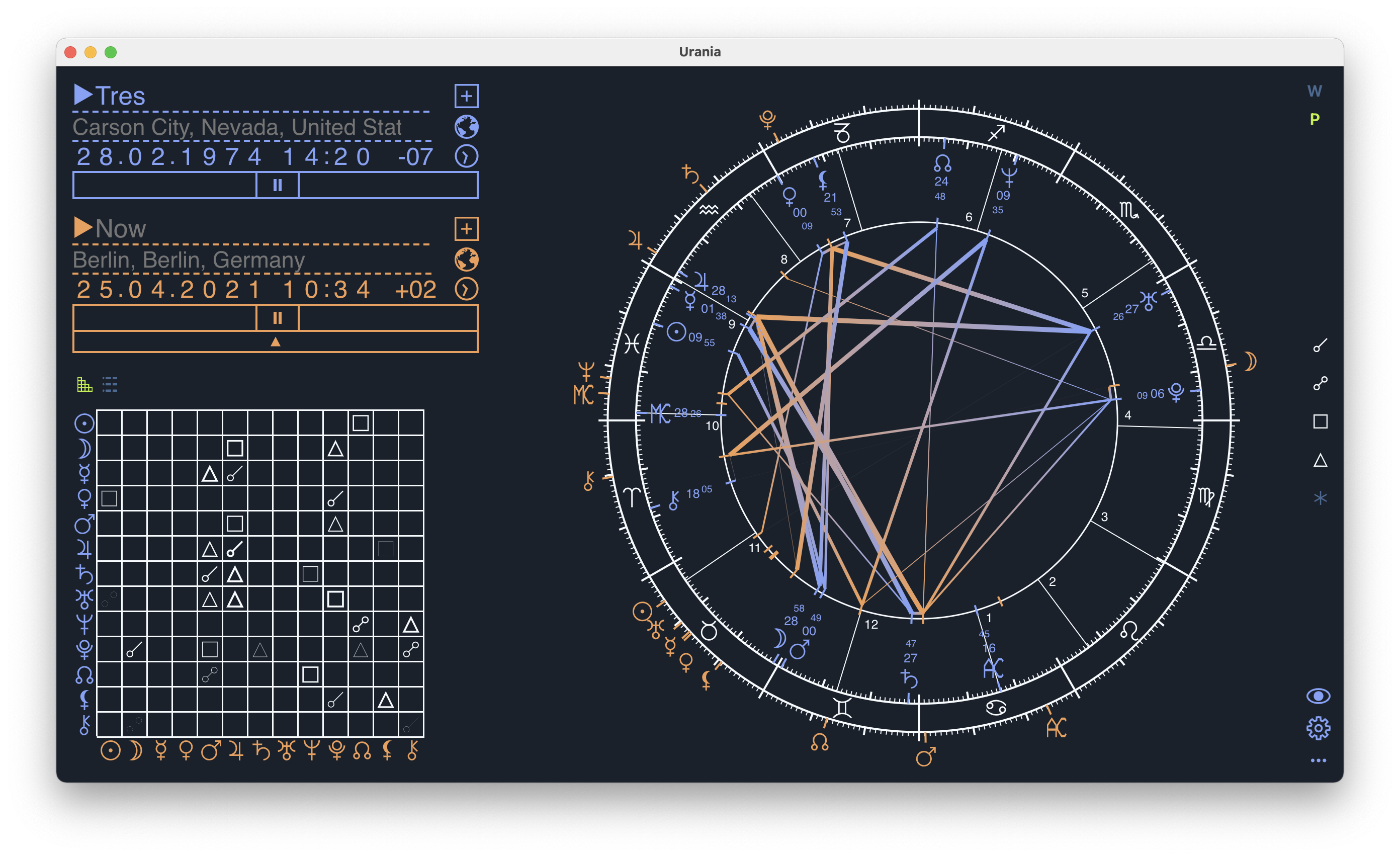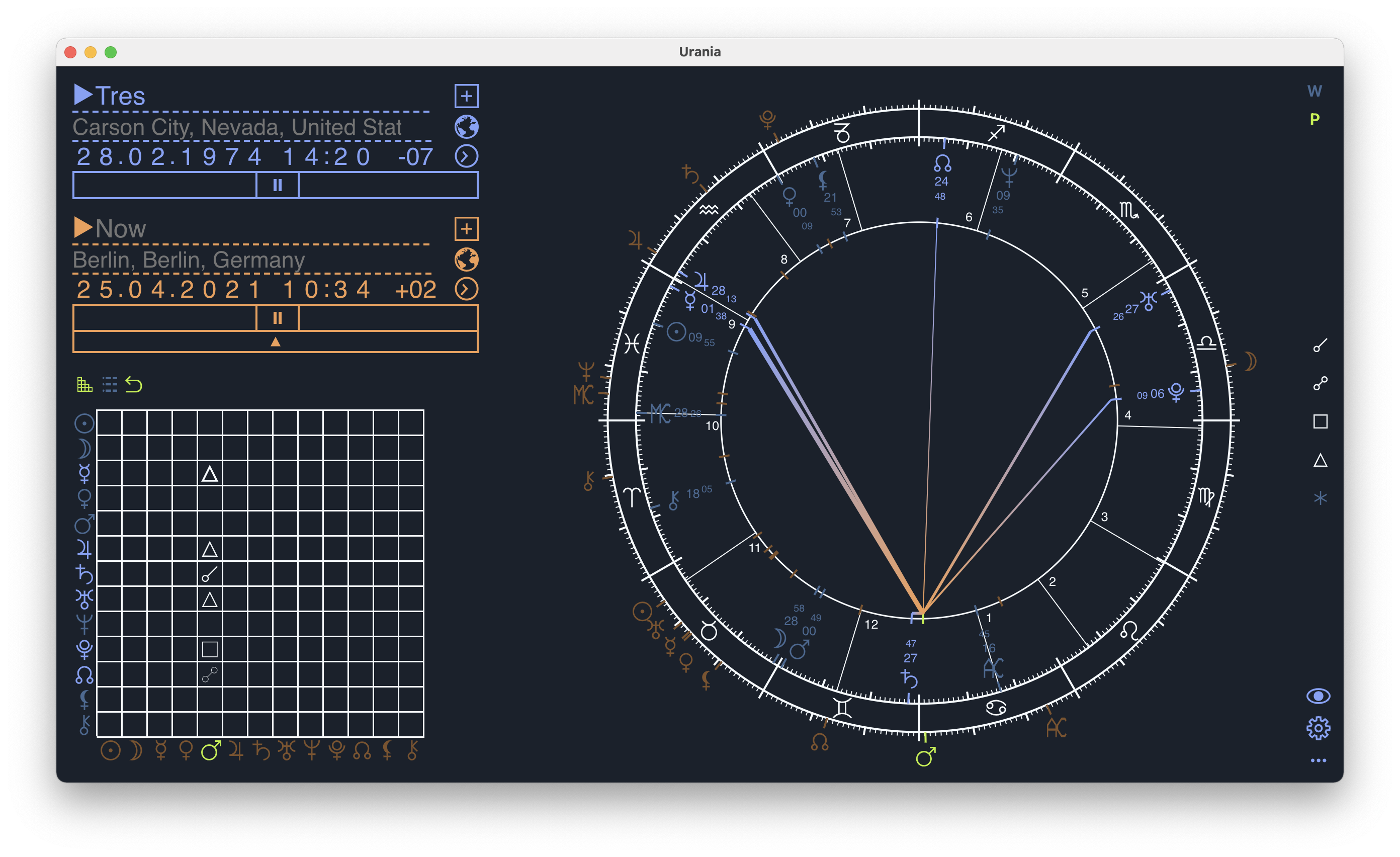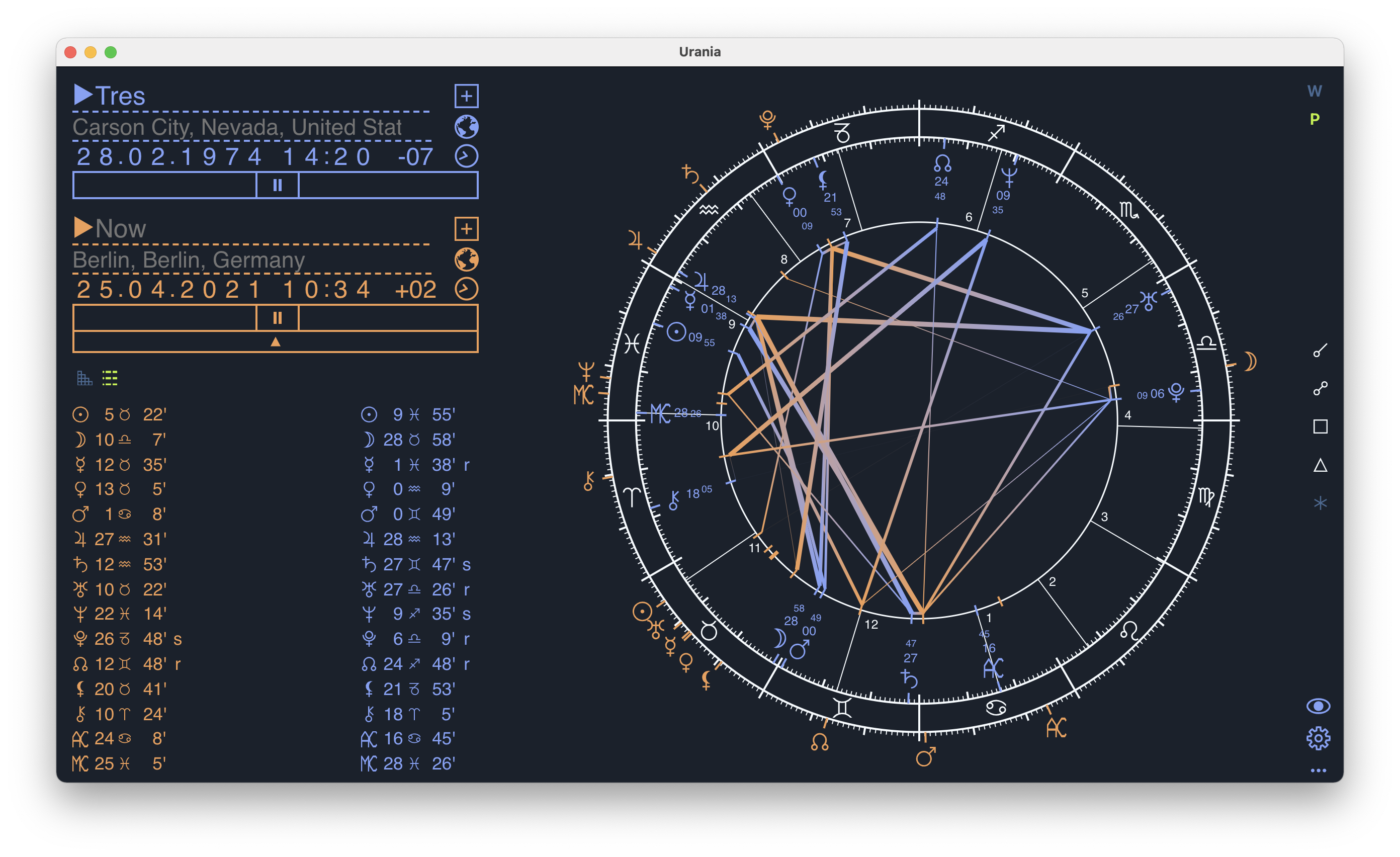 The aspectarian is interactive (of course) and makes it easy to focus in on specific relationships or to see all relationships for specific bodies. There's also a selector to switch between the aspectarian and list views. You might also notice that the strength of the aspect is represented by the strength of the aspect icon in the aspectarian. This is similar to the way the width of the aspect line in the chart conveys the strength of the aspect (thicker lines = closer to partile).
In addition to the aspectarian, there are a number of smaller features and bug fixes implemented. Here's just a few of the highlights: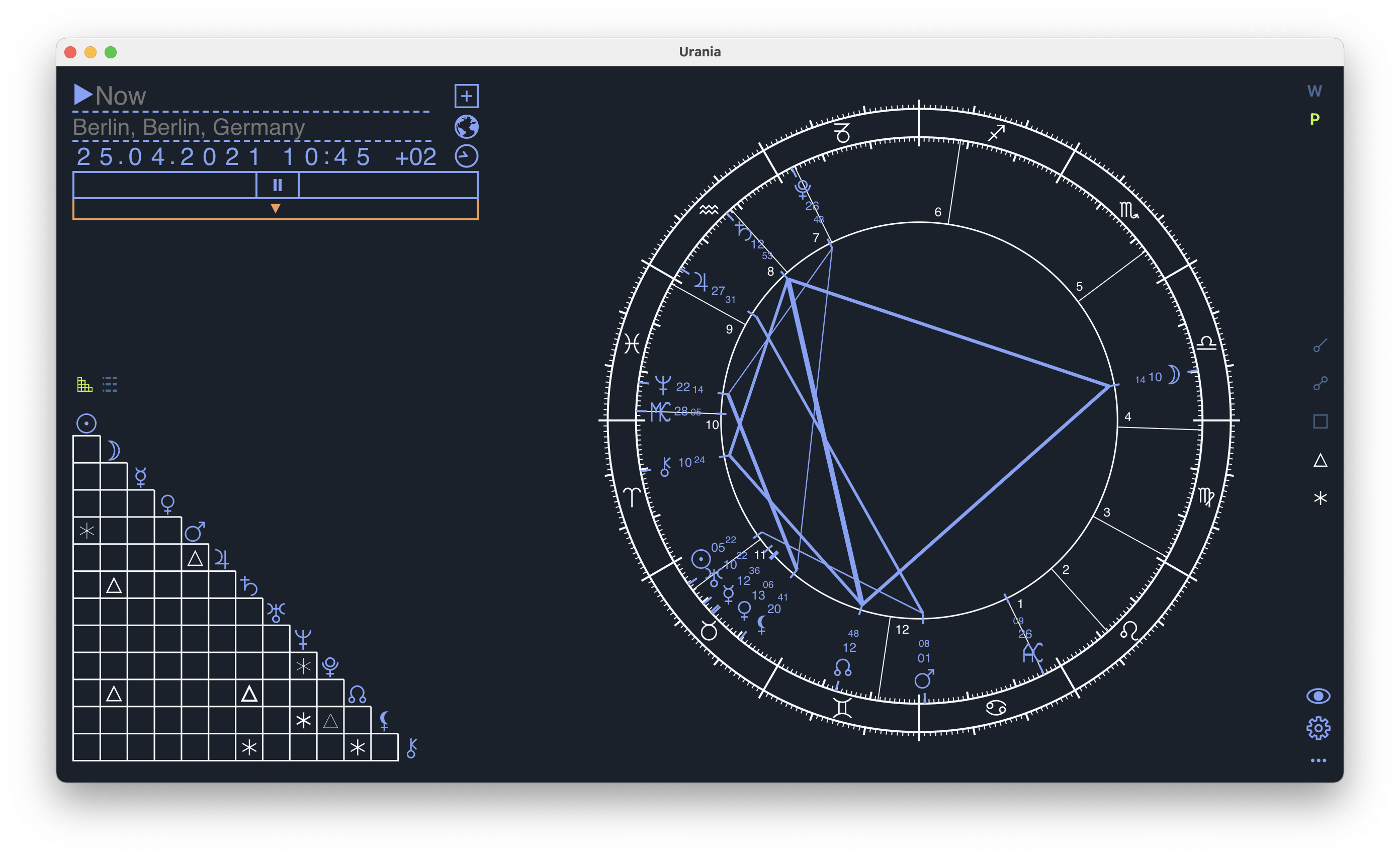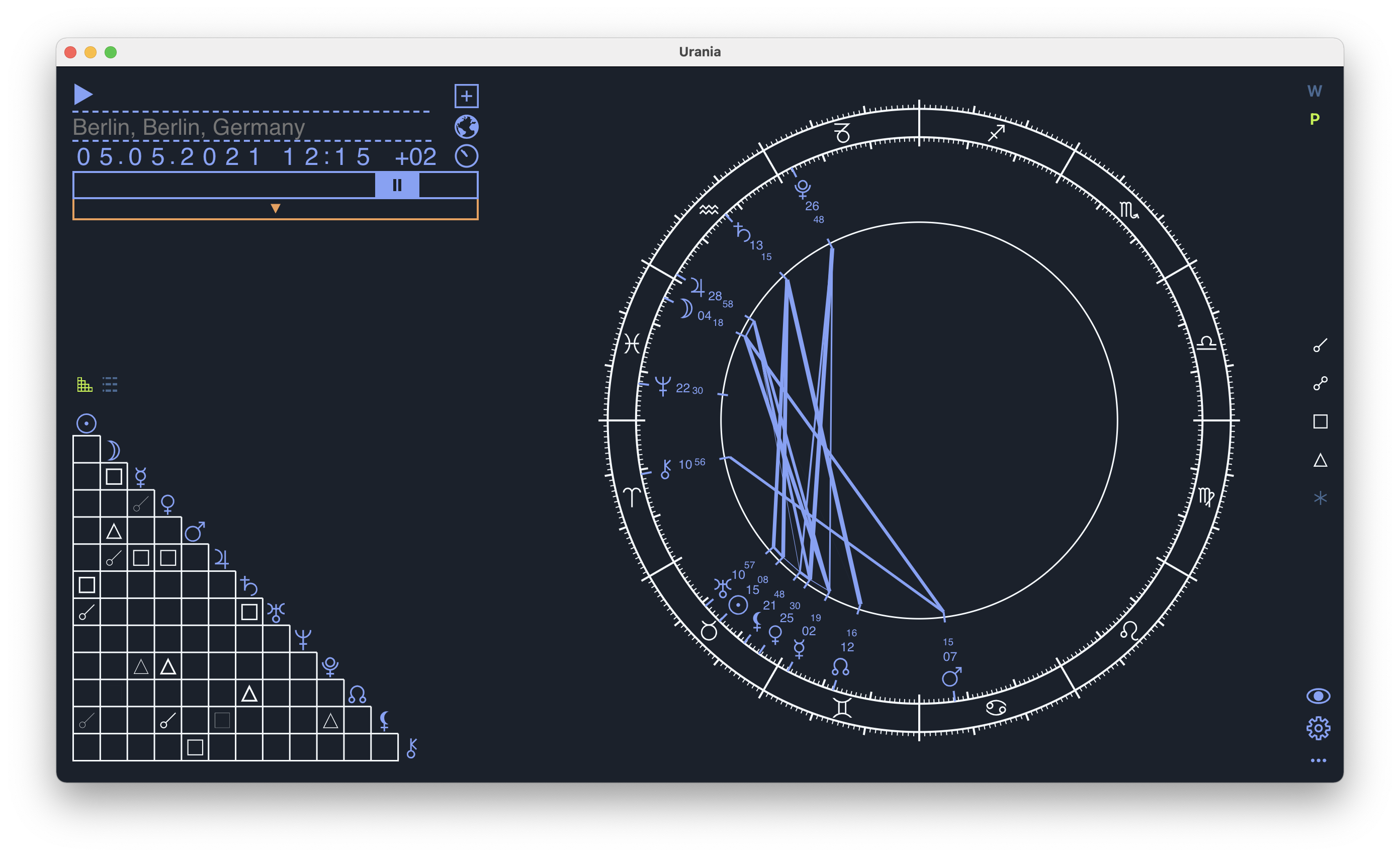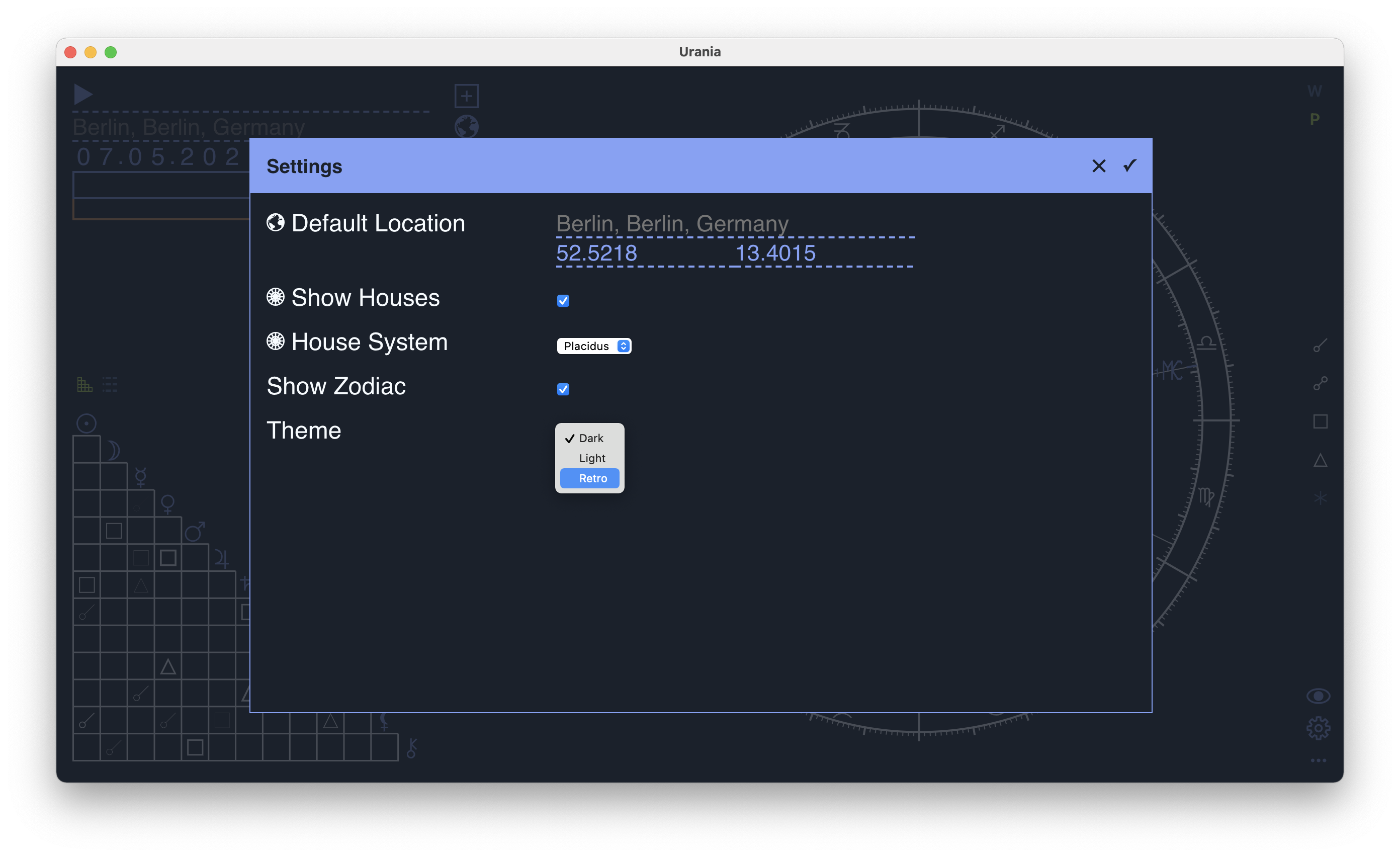 I'm currently working on release specific tasks which includes, among other things, error reporting and improving platform builds. The high-level roadmap is up to date.
Finally, if you haven't checked out my interview on the Arnemancy podcast, you should! Reverend Erik and I discuss the intersection of tech and magic and dive in on some Urania details (among other things). One of the announcements in that interview is that the v1 release or Urania will be free for everyone to download and use.
❤️