🗓 Development Update Q1 2021
It's been a while since the last update on Urania.app. I semi-regularly update my blog and Discord with work-in-progress details, however, I wanted to do an official Urania.app update now for two reasons:
To let you know that I am still actively working on the project, and
To let you know where Urania is at in the development process
Before I get into all of that though, I want to again say thank you to everyone that has reached out to express interest and support. You are all wonderful! A lot of people have signed up for updates over the past few months and there's been quite a bit of interest from communities on Facebook, MeWe, Reddit, and others. So again, thank you.
Now on to the development update.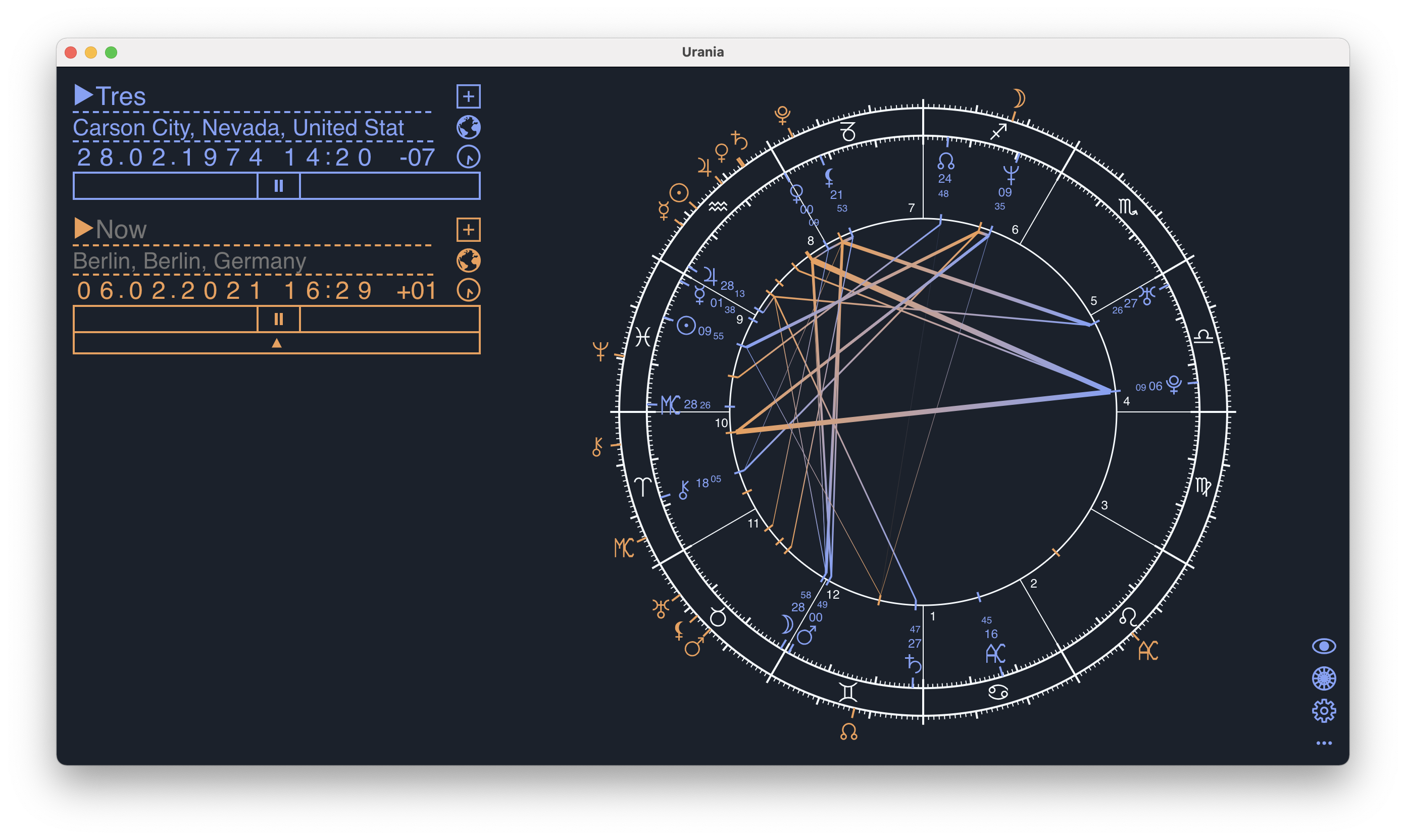 If you take a look over at the high-level roadmap you'll see that I have moved houses and location lookup into the Done column. There are likely some rough edges and bugs, but the bulk of the work has been implemented (as you can see in the above screen shot).
As you can also see on the roadmap, I have started work on a traditional aspectarian (which is why there's a big blank area in the bottom left of the above screen shot).
A lot has happened over the past few months behind-the-scenes in Urania development including moving to the Swiss Ephemeris (video on the blog), adding internal location lookup with over fifteen thousand cities worldwide, a major code refactor, and the addition of a settings UI (among other things).
This project (like most projects of value) has been a lot more work than I anticipated. Thank you for your patience while I carve out evenings and weekends to work on this project out of passionate joy.
As always, feel free to reach out with any questions or comments.
♥️